It's faster, smarter, and clearer – Welcome to the new Trolley experience! Currently still in BETA, help us improve by clicking to report any issues.
Blue Dragon
Aromatic Katsu Stir Fry Sauce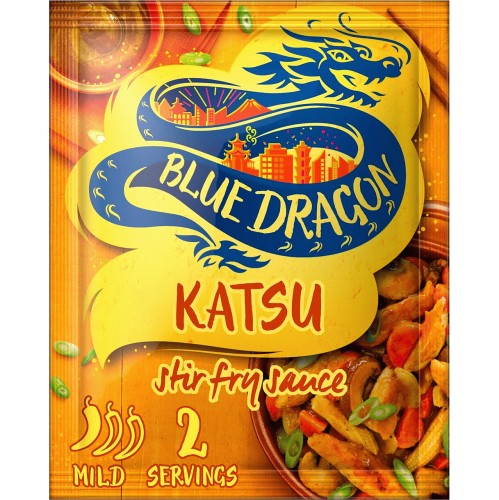 Description
A stir fry sauce with soy sauce, ginger and fried onion.
Find us on Facebook, Twitter and Instagram.
Chilli rating - mild - 1, Stir fry discovery, No artificial colours, flavours or preservatives, Suitable for vegetarians and vegans.