It's faster, smarter, and clearer – Welcome to the new Trolley experience! Currently still in BETA, help us improve by clicking to report any issues.
Forthglade
Adult 1 Yr+ Turkey with Sweet Potato & Vegetables Complete Meal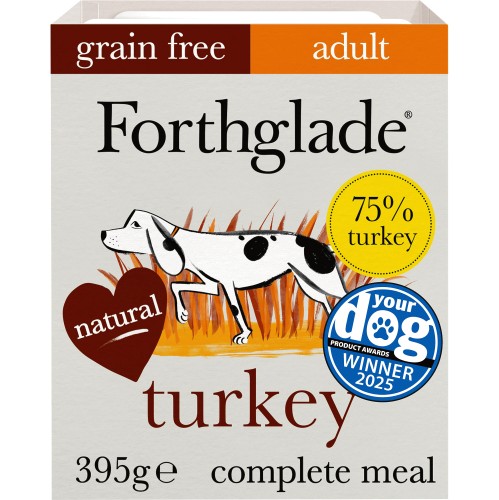 Description
Complete pet food for adult dogs 1 year+.
Nutritionally balanced, gently steamed, minerals, vitamins & prebiotics, yucca extract, botanicals, grain free.
For more information about our recipes and the ingredients we use go to forthglade.
For more information on how to feed your dog and things to win go to: www.