It's faster, smarter, and clearer – Welcome to the new Trolley experience! Currently still in BETA, help us improve by clicking to report any issues.
Jordans
Crunchy Oat Granola Fruit & Nut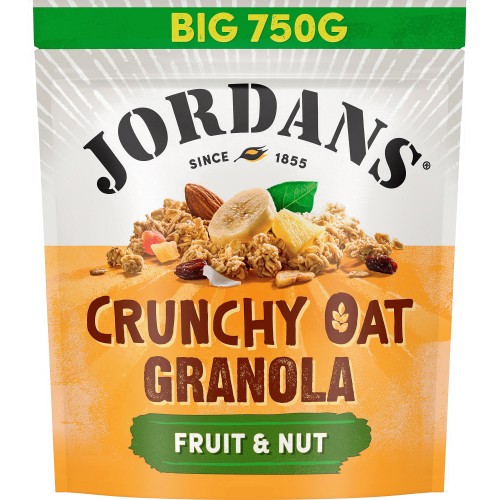 Description
100% natural ingredients,Baked British oats,High in fibre,No added salt,Non GM,Suitable for vegetarians.
Find out about the Jordans Farm Partnership at www.
Toasted Wholegrain Oat and Honey Clusters with Dried Fruit and Nuts.