It's faster, smarter, and clearer – Welcome to the new Trolley experience! Currently still in BETA, help us improve by clicking to report any issues.
Jordans
Crunchy Oat Granola Raisin & Almond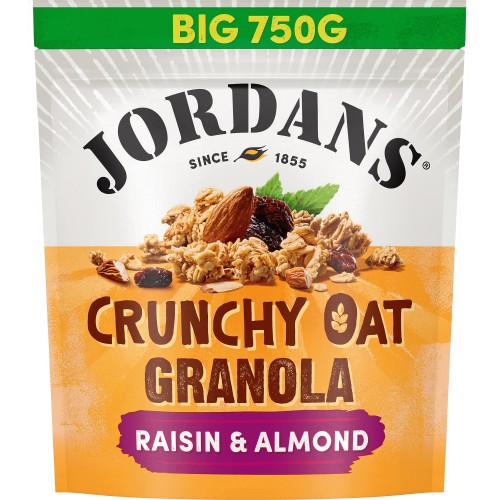 Description
100% natural ingredients,Baked British oats,High in fibre,No added salt,Non GM,Suitable for vegetarians.
Find out about the Jordans Farm Partnership at www.
Toasted Wholegrain Oat & Honey Clusters with Raisins & Whole and Sliced Almonds.