It's faster, smarter, and clearer – Welcome to the new Trolley experience! Currently still in BETA, help us improve by clicking to report any issues.
Kellogg's
Crunchy Nut Fruit & Nut Granola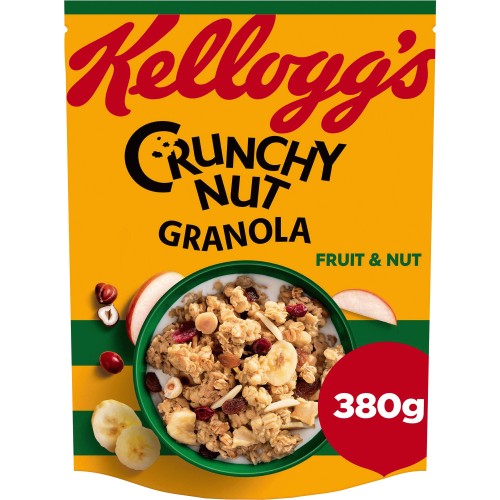 Description
Crunchy Oat Clusters with Dried Fruit and Nuts.
With wholegrain, No artificial colours or flavours, Suitable for vegetarians, Halal - HFA Approved.