L'Oreal
Kids Very Berry Strawberry Conditioner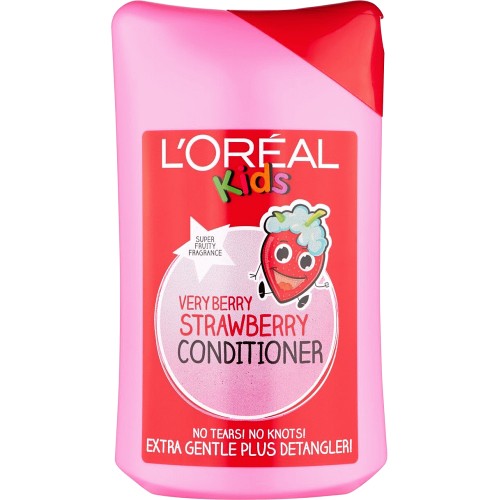 Ocado
Description
Makes hair super duper soft almost like cotton candy!.
Super fruity fragrance,No tears and knots!,Extra gentle plus detangler!,Formula tested under ophthalmological control.
Leaves hair easy to comb.
L'Oréal Kids conditioner is great for hard to manage hair and its creamy formula helps get rid of knots and split ends, leaving hair extra soft and smooth.