Quorn
Cocktail Sausages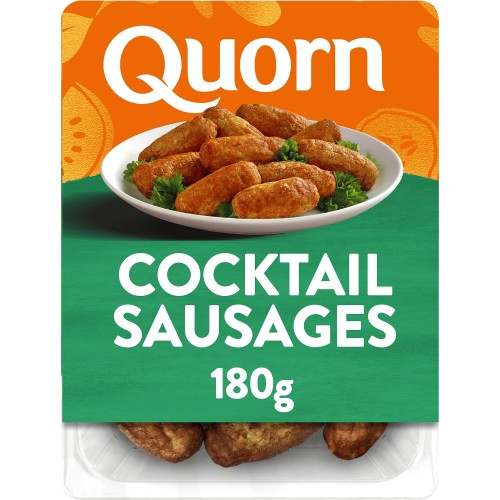 Ocado
Description
These Quorn Cocktail Sausages are a great source of protein, as a tasty snack, and a classic canapé.
Why not pack in your lunch box or take on a picnic?.
Proudly meat free,Appetisingly easy,High in protein,Low in saturated fat,Vegetarian Society Approved.
Meat free savoury flavour mini sausages, made with mycoprotein.