It's faster, smarter, and clearer – Welcome to the new Trolley experience! Currently still in BETA, help us improve by clicking to report any issues.
Sharwood's
4 Peshwari Mini Naans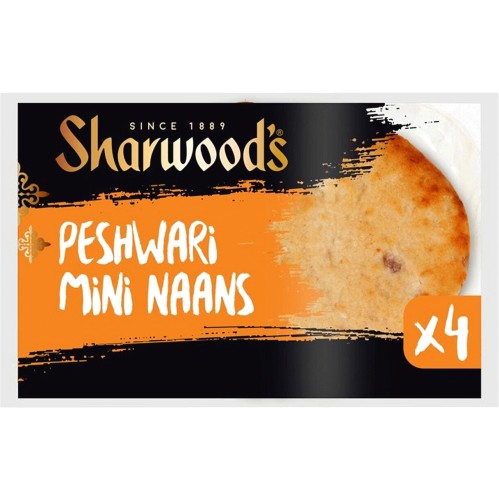 Description
Ready in 4 minutes, No artificial colours, Suitable for Vegetarians.
Light and soft naans - flame-baked with sultanas and coconut.