Tabasco
Original Red Pepper Hot Sauce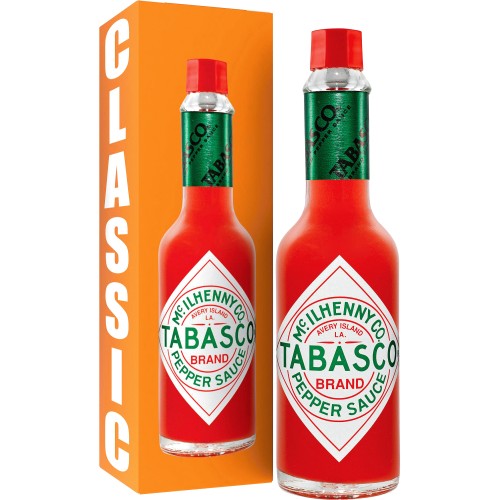 Ocado
Description
This is the genuine article.
Tabasco® Original Red Pepper sauce is made by aging special peppers in wood oak barrels.
Years of curing time ferment the peppers and add a smoothness to the natural, robust flavour of the pepper.
  After ageing, the cured pepper mash is mixed with pure, strong vinegar, the seeds and skins are removed and the sauce is ready.