Green & Black's
Organic 70% Dark Chocolate Bar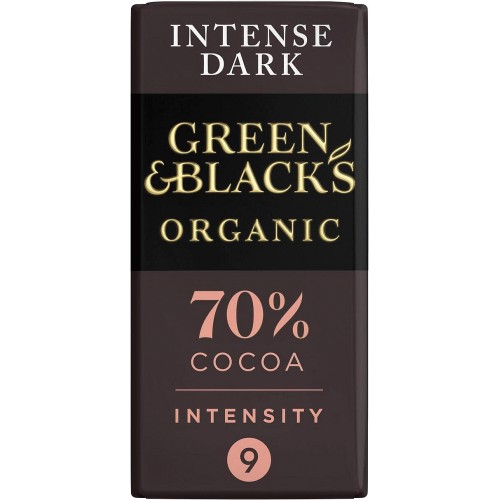 Ocado
Description
We source the finest cocoa that is prized for its wonderful complexity and great depth of cocoa flavour.
Discover notes of sour cherry and raisin balanced with savoury flavours.
Organic,Fairtrade,Ethical cocoa - finest ingredients,70% cocoa,Made with the finest cocoa beans for an intense taste,Suitable for vegetarians.
Organic chocolate with 70 % cocoa solids.
More From Green & Black's