Rowntree's
Fruit Pastilles Lollies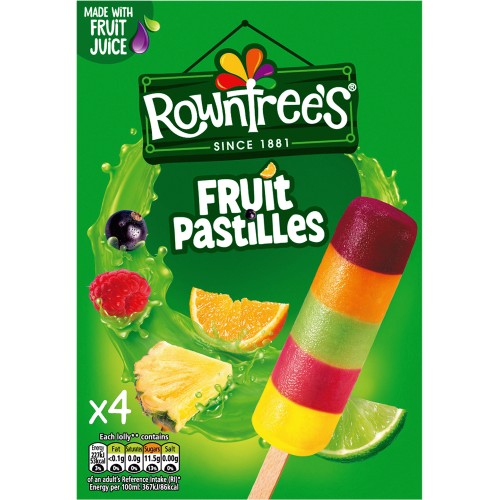 Ocado
Description
Our recipes have been developed according to our strict nutritional criteria and our products are always made with natural flavours and fruit juice where possible.
A tasty treat when enjoyed as part of a varied and balanced diet and healthy active lifestyle.
Fruit Ice Lolly with 5 Fruit Flavoured Segments.