It's faster, smarter, and clearer – Welcome to the new Trolley experience! Currently still in BETA, help us improve by clicking to report any issues.
Winalot
Sunday Dinner Dog Food Pouches in Gravy 12x100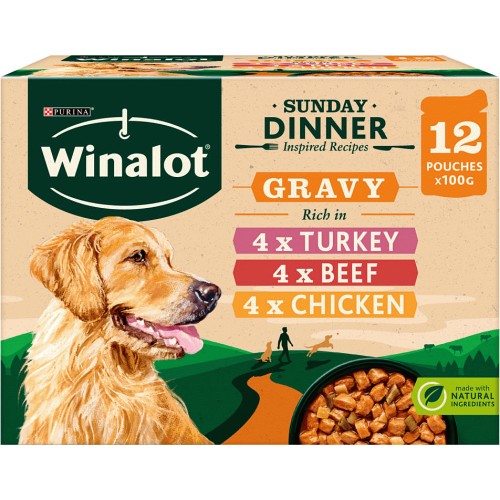 Description
At Winalot, we believe dogs are our everyday heroes, whether its making us laugh, keeping us fit or being our favourite companion, they are all heroes to us.
Winalot contains all the essential vitamins and minerals your dog needs to ensure every bowl of Winalot is 100% complete and balanced.