It's faster, smarter, and clearer – Welcome to the new Trolley experience! Currently still in BETA, help us improve by clicking to report any issues.
Young's
Gastro Tempura Battered 2 Lemon & Herb Basa Fillets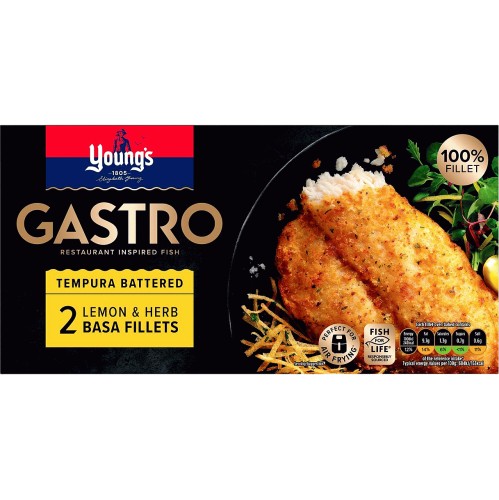 Description
Basa Fillets in a Lemon and Herb Tempura Batter.
To see how we do the right things to conserve fish for future generations visit www.